Admiraity Board Meeting - 2021 Fleet Awards - Change of Command Ceramony
Saturday November 27th 2021 - 10:00 am
Marriott East Indianapolis IN
Freedom Hall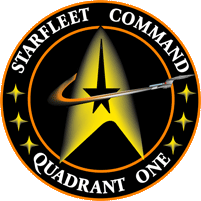 Join STARFLEET Command Admirality Board as we celebrate the 2021 Fleet Awards. Come see our Ships (Chapters) Shine. From Ships of the year to Officers of the Year this is the time for the Best of the Best to show all that they have done during 2021. Awards Ceramony will take plavce during STARFLEET Command's Annual Adirality Board Meeting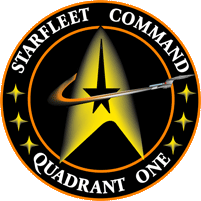 Every four years it is the tradition of STARFLEET Command's Tradition to install a New Fleet Commander. This Year Admiral Rose Ciccorone will be inducted into the Fleet Commanders Position. Please join as the New Fleet Commander is installed during the 2021 Admirality Board Meeting
Importance Attendance Information
This years Annual Meeting 2021 Awards - Change of Command Ceramony will be held at the same hotel as Starbase Indy but Freedom Hall is located outside the Convention Floors. There will be no charge but the folowing requirments are expected and will be enforced. We will be following State Guidlines and Local Regulations. Beware those are subject to change and if the State Guidlines Change then we wil adhere to the new guidelines and regulations
​
1. If you are not vacinated for Covid 19 you must wear a mask while attending SFC actvities (this will be on the honor system). Please if you are not vacinated please wear your mask. This is for your safety
​
2. Those who are vacinated may choose to wear or not wear a mask.
​
3, Tempertures will be taken at the door using the following guideline
The average normal body temperature is generally accepted as 98.6°F (37°C). Some studies have shown that the "normal" Body temperature can have a wide range, from 97°F (36.1°C) to 99°F (37.2°C).
Someone presenting a temperature over 100.4°F (38°C) will not be allowed to enter the room. If you don't feel well stay home, the whole event will be broadcast on Zoom.
4. If you plan on attending Starbase Indy you wil need to refer to the
Convention's Mask and Vaccination Policy.